Aja Zupanec
LITER OF GLITTER
solo dance performance | Slovenia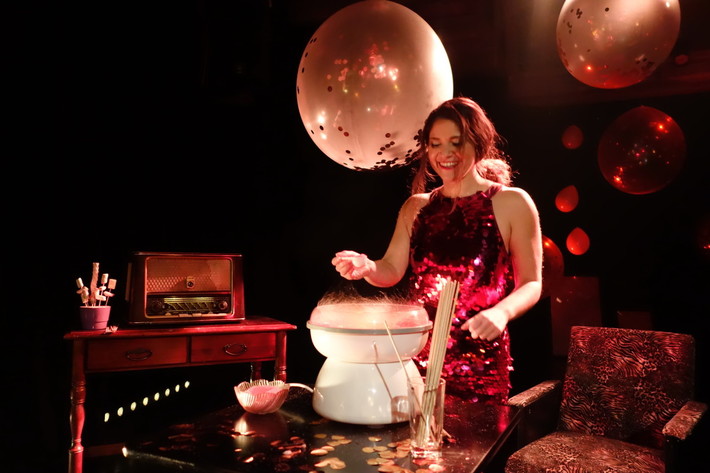 Fluffy, sparkling world full of bubbles and sweetness. Female fairytale that questions romantic conceptions and ideals of happy endings.
The end.
Sparkling?
Flashy?
As long as it is happy, they say.
Duration: 45 min

Created and performed by: Aja Zupanec
Dramaturgy: Urša Sekirnik
Lighting design: Dani Žorž
Music: Matjaž Predanič
Assistant: Iza Skok
Graphic design: Nadja Škataro Djokić
Co-produced by: Dance Forum Celje, Secondary Preschool Education and Gimnazija Ljubljana
Financial support: Ministry of Culture of RS, City Municipality of Celje
Aja Zupanec started with her dance development at Dance Forum Celje. In 2008 she was accepted at Salzburg Experimental Academy for Dance (SEAD) in Austria. In July 2011 she created her first full evening performance right after her graduation, called Hidden-Revealed, she also conceived the dance project United and collaborated in several performances by other choreographers/artist, such as Milan Tomašik and Mateja Bučar. She teaches at SVŠGUGL, Secondary Preschool Education and Gimnazija Ljubljana – contemporary dance department. She is the recipient of Meta Vidmar Award for special achievements and important contribution to the development of contemporary dance in Slovenia.